Japanese food is a good fit for people on gluten-free and other common allergen-free diets such as the Banting Diet. Japanese home meals are usually centered on rice and miso soup with several vegetable, fish or meat side dishes. This makes Japanese meals easily adaptable for families with single or multiple food allergies.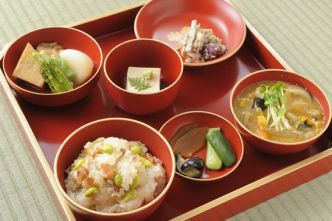 Making Japanese Food Allergen-Free
Many Japanese foods are free of the most common allergens. To make Japanese food that is gluten or other allergen-free, the first step is to locate soy sauce that meets the home chef's needs. Soy sauce is most often made from soy beans and wheat, but tamari sauce is often made from soy beans alone, and soy sauce substitutes made from other beans, grains and seeds can also be found. Once a safe soy sauce or soy sauce substitute has been found, miso paste is the next common ingredient that must be checked. Miso paste is usually be made from soy beans and either rice or barley. People with celiac disease, gluten intolerance or a gluten allergy should use miso made with rice. A light broth based soup can be served in place of miso soup if no appropriate miso paste can be found.
Sample Japanese Food Allergy Friendly Gluten-Free Meals
For an easy to prepare family dinner that can be made with ingredients most home cooks have on hand, try Japanese Beef and Potato Stew, Broccoli, Miso Soup and Rice. For this recipe, choose any ground meat and add potatoes, onions, soy sauce, sesame oil, mirin and sugar. The broccoli dish provided in the recipe makes a great accompaniment, but the stew can also be served with a salad or steamed greens.
Another easy and delicious dinner menu is Japanese Beef and Napa Cabbage Soup served with white or brown rice. This soup is perfect for dinner after a trip to a winter farmer's market. In addition to Napa cabbage and beef, this recipe calls for soy sauce, sake and mirin. If sake and mirin are unavailable, white wine can be used to substitute. For people with a rice allergy, steamed or baked sweet potatoes make a lovely accompaniment.
One of the simplest Japanese dinners imaginable is grilled fish, steamed broccoli or greens, rice and miso soup. Grilled salmon is a good choice as it is widely available, healthy and has a familiar taste. Fish is a staple of Japanese cuisine, and a trip to a Japanese market will reveal a great variety of fish that can simply be salted and broiled until done through. Pacific Saury, known as sanma in Japanese and mackerel, saba in Japanese, are two types of blue fish widely eaten in Japan. Blue fish are extremely healthful, and those who enjoy fully flavored fish would do well to try these broiled and served with soy sauce and a wedge of lemon or lime.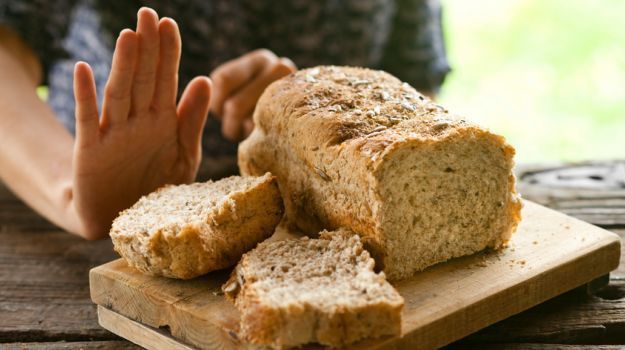 Finding Japanese Ingredients
Japanese food ingredients can be found at Asian markets, many health food stores and, increasingly, at mainstream grocery stores. Ingredients can also be found online. Substitutions can be made for uncommon ingredients such as sake, mirin and dashi, but as the home cook becomes more comfortable with preparing Japanese recipes, it would be well to seek out a source for authentic ingredients. Not only will this add depth of flavor to the recipes, but ingredients such as edible seaweed are highly nutritious and can help provide vitamins and minerals that are lacking in a diet restricted by food allergies.