Working in the health industry does not just mean being a doctor or a nurse. There are many other lucrative opportunities that will solve your desire to be employed in a wellness community.
Dental Hygienist
Love teeth but don't want to train as a dentist? Then check out becoming a dental hygienist. That's the person whom you see first - s/he cleans your teeth, takes x-rays, and makes a note of any problem areas/points of concern for the dentist to look at. Training is normally at trade schools or colleges, and normally takes about two years. You must become certified/pass your exams from your state/province after taking the course.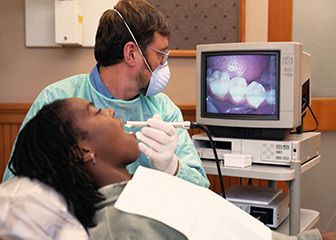 Medical Office Administrator
Working in a medical office requires you to learn specific language and procedures. More challenging than regular office administration, this position includes medical billing as well as contact with referral doctors, staff and hospitals, and labs. Excellent communication skills are a must, as is paying attention to detail. Again, most trade schools and colleges offer this program as a two year commitment.
Database Management
Hospitals and health centers require a special breed of database management due to the complexity of the industry. It's not just the manipulation of data here, but the confidentiality and treatment of patients, as well as the unique billing problem. Most computer systems technology diplomas will get you started in this area, and take three years to complete.
X-Ray Technician
Love technical gadgets? Becoming an x-ray technician will take anywhere from one to four years, depending on your state/province and what level of technician you want to be. You must be fit though, as you will often be lifting heavy patients onto the tables and helping them in certain tests. Many health centers now offer their own labs and x-ray facilities, so you are not limited to working in a hospital.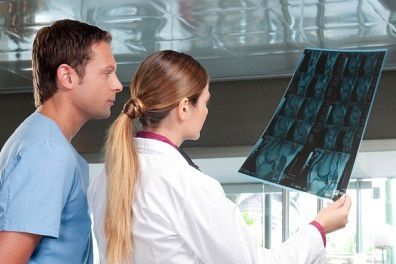 Teaching/Training Others
If you already have the knowledge and experience, consider passing it on to others just starting out. There's always a good demand for technical teachers within the health industry. Don't just look at trade schools or colleges; often hospitals are designated as training hospitals, and need your expertise.
Bottom Line
The health industry is ever expanding, especially as the population ages. So consider becoming a dental hygienist, x-ray technician, or even teaching others within the realm of wellness areas. Other areas include medical office administration and database management.